PULLIPS DOLLS AND ANIME
Friday 29th of July 2011 12:16:39 AM
The Pullips are about collectable dolls created by the Korean company Cheonsang Cheonha and distributed by JUN Planning and currently by Groove Inc.
[align = center]PULLIPS ROZEN MAIDEN
SUIGINTOU
SUISEISEKI
BARASUISHOU
SOUSEISEIKI
SHINKU
KIRAKISHO
DAL CANARIA
DAL HINAICHIGO
In 2006, planning June began releasing pullips license of the characters in the anime / manga Rozen Maiden series. These are not limited sales with the exception of the final Rozen Maiden Pullip, Kirakishou (which was an exclusive TBS / Japan [1]). Several other Pullip dolls collaboration has or will be released as H. Naoto, Hello Kitty and My Melody from Sanrio, Ayanami Rei and Asuka Langley Soryu in Neon Genesis Evangelion, Grell, Sebastian and Ciel's black Butler, and Angelique Limoges, Rayne, and Neo Angelique Abyss Erenfried in 2007 and 2009. Holly is based on the character of Holly Golightly (Audrey Hepburn) from the film breakfast with diamonds, and Princess Anne is based on the character of Roman holiday. Sabrina from Sabrina Hepburn movie.
Rozen Maiden, Hello Kitty, Evangelion, black Butler, Neo Angelique Abyss and H. Naoto editions are not exclusive sales or limited dolls, but have higher prices than standard dolls due to licensing.
EVANGELION
Asuka Langley
REI Ayanami
NEO ANGELIQUE
ANGELIQUE
ERENFRIED
RAINE
KUROSHITSUJI
DAL CIEL
PULLIP GRELL
SEBASTIAN BUTTLER
DAL CIEL ROBIN
SEBASTIAN TEACHER
By 2006, June planning released some editions had great resemblance to characters, popular and famous, but are not officially authorised. Fantastic Alice is similar to Disney of interpretation of Alice in Wonderland. Rida is similar to Nana. Happy birthday 2 doll games is a native American named Pullip Sacagawea and Namu named Geronimo. Principessa has great resemblance to some images of Japanese musician / Designer, Mana.
PULLIP PRINCIPESSA (MANA)
PULLIP RIDA (NANA)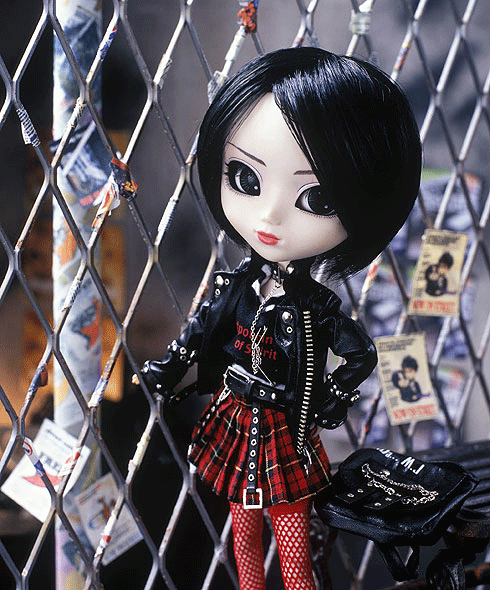 TAEYANG MJ (REN)
PULLIP ALICE
KITTY PULLIP, CINNMOROLL AND MY MELODY (COLLABORATION WITH SANRIO)
A set of Vocaloid dolls is also set to be released in 2011 on the basis of the Miku Hatsune characters and Rhine Kagamine Len Kagamine.
VOCALOID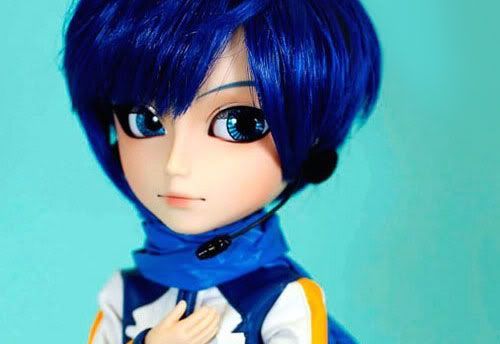 PULLIP SNOW PRE ORDER 2011
SENGOKU BASARA (GAME AND ANIME) PRE ORDER 2011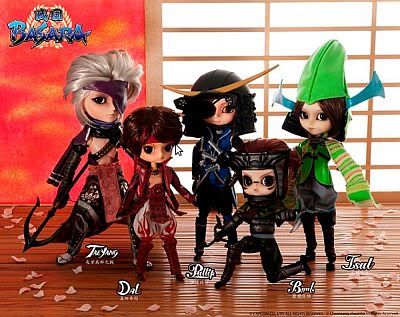 PULLIP BATGIRL
PULLIP CATWOMAN
ALSO REPRESENTING CHARACTERS IN SOME MOVIES
AS EDWARD HANDS OF SCISSORS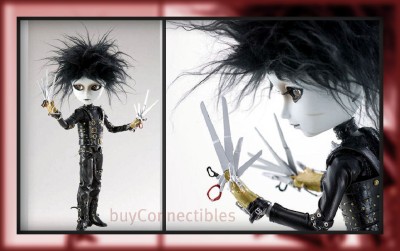 SOME TAEYANG COSTUMIZADOS TO TASTE
Sweeney Todd
PULLIP PSYCHO GOTHIC LOLITA
PULLIP YUKI
COLLABORATIONS WITH STORES OF CLOTHING OF JAPAN AND CLOTHING DESIGNERS AND BIJOU
ANGELIQUE PRETTY
ALSO CLOTHING FOR PULLIP
INOCENT WORDL

)
ALSO OUTFIT
H. NAOTO
BARBARA
PULLIP YOMI - AUGUST 2011
TAEYANG AMA AUGUST 2011
Namely, so very beautiful collection dolls. Prices range from the 70us to sums exceeding the almost 2000us depends on seniority, if this SOUL OUT its price increases at times...
I share with you this hobby, in these last 2 years became very intense dolls PULLIPS country income... and every year grows the amount of fans, because that might previously have been called as a movement under within the world of anime-cosplay-etc. of the OTAKU environment of Argentina.