Happy Day With A Little Humor For The Veterinary...
Saturday 6th of August 2011 08:23:15 AM
August 6 is the day of the veterinarian in the Argentina thanks to which
day of 1883 opened classes from the higher Institute of Agronomy and veterinary medicine
on the campus of Santa Catalina, Llavallol, pcia. of Buenos
Aires.
There were many interested and just enrolled only three students (Chevallier),
(Agote y Martínez).
Things have changed.
Today there are more than 20,000 professionals practising in the country and thousands of
young people struggle to enter the race.

1.-One in which everyone has you confused with an NGO.


Do 2 in which it seems you're the only one not need to work to vivir.¿Los others do not charge for their work?


3.-In which you can desgañitar you hours to explain something
so then any guy that passes through the Park have more predicament to your.

4 The you constantly questions: "do but this same is the pregunan to your doctor?"

5. Where sometimes you take for a cure for what the confessions....

6. When you call hours of the day that neither knew that there were things that if the grandmother who passed the take eses to warn to the doctor.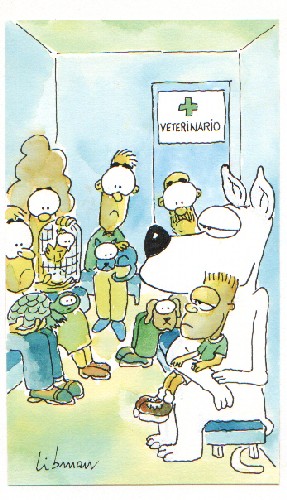 (As also is the day of the agronomist, extend the congratulations)
---
Sources of information
The content of the post is my authorship and/or a compilation from various sources.