Worst Cell Phones.
Tuesday 9th of August 2011 11:29:31 PM
Samsung P300
Launched in 2006, this Samsung experiment was full of great features in its time, as a good camera, ample storage and a 9 mm thick metal. There was a small detail with its appearance that it was difficult not notar…Is closer to a than a cell phone uu pocket calculator
Motorola ROKR E1
This phone, which debuted in 2005, he was the son of a disfigured marriage between Apple and Motorola. There was much hype and serpentine of medium, but instead offer something that would be a hybrid of iPod + phone mobile, the result resembled any other cell where fit just 100 songs.
Nokia 7380
This phone, that seems a sleek pencil box, deserves the honor of being one of the more unusable ever inventing phones. Critics commented that the only thing that can be done quickly with this phone was to answer an incoming call.It lacked any kind of physical keyboard. More over, its mirror screen was completely unreadable before a light or direct sunlight. He was only 52 MB of storage space - without slot expansion-something clearly not enough to save photos taken with his camera of 2 MP (with flash and video)
Sony Ericsson W350 Walkman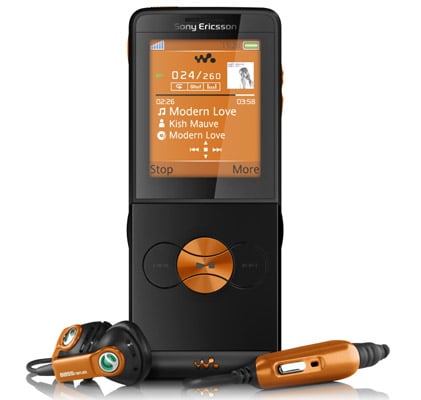 It was intended for young people, but shortly before the phone went on sale, owners began to publish in Internet forums that the slim phone literally desmoronaba a few weeks of use.
Siemens Xelibri line
The entire line of these phones is so horrible that it deserves a place in this gallery as a block. Launched in 2003, the first wave of phones Xelibri was sold as "the consumer should have". Clear that everyone should have only survived 18 months as a brand
Toshiba G450
Launched in 2008, this device is an exotic combination of USB modem for broadband, cell phone and mobile storage unit. The worst thing is that this did all halfway: had only 160 MB of internal storage and both its small screen and keyboard divided into two made it very difficult - not impossible - any decent use of this gadget.
Samsung Bang & Olufsen Serenata
Launched in 2007, this hybrid of Bang & Olufsen with Samsung had a strange design placed the screen below the data entry area. It also eliminated the number keys and replaces by a "comfortable" wheel style iPod. Stranger still was that he had no camera, but it cost $2000. Clear, perhaps its 4 GB of memory and its wonderful speakers contribute with some zeros
Virgin Mobile lobster 700TV
Released by Virgin Mobile in October 2006, his name and form was inspired by a lobster claw. It is not necessary to add other data to discredit him.That Yes, it must be said in its favour which was the first phone to offer mobile TV without addition of costs for use of data, even if the phone is discontinued and mobile television service was discontinued in January 2008.
Compulab Exeda
To be a phone that does not even goes on sale and running Windows and Android could think something a little more modern. The boxy resembles a Palm Treo crushed and its multiple navigation buttons are something confusing. If someone is interested, it also has Wi-Fi, Bluetooth, ethernet port, a 2MP camera and a MicroSD card slot.
Vertu Cobra Boucheron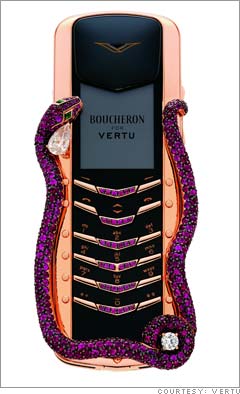 Expensive is not the same as beautiful. And what better example than the undisputed king of ugliness: Bucheron Vertu Cobra, a Nokia Luxury Division's unrecognized son. What is grace? It is covered by a cobra gold with 439 rubies, a crust of diamond cut, a round diamond and two emeralds that make eyes.More than enough to raise its price to ridiculous extremes: U$ 310,000. Only 8 that we will never know if they sold were made. Nor any of the 26 "more accessible" units, to the modest sum of $115,000 (with a Python instead of a cobra).
AND TO MY LIKING A CELL THAT IS HORRIBLE IS THIS:
Sony ericsson w380
The truth is a cellular malisimo and useless.
COMMENT IS FREE AND DOES NOT COST ANYTHING, A HUG!
Source: