How To Remove A Virus Without Having An Antivirus.
Sunday 14th of August 2011 02:58:52 PM
RAS read several articles and tell me, I have come to the conclusion that there are dozens of viruses that can not be removed by conventional antivirus, or that for some reason (at the level of data structure), is there any application or service that makes our antivirus could not eliminate them.
If your antivirus has detected you but you can not remove the virus, you can use any of the following methods, but soon you will have to identify the file in which lies the threat, which you can see from the report of your antivirus, or in the event that you do not have antivirus you can do it but does not guarantee the total elimination of the virus.
If you find yourself in these cases, you should know that there are several alternative methods that allow you on many occasions, to eliminate a virus without antivirus, is for this reason that today I will explain different methods.
Mostly notice when we have the infected PC is to think of what we call the computer slowing this is a typical symptom, especially of programs spies. The slowing of system also be due to other causes, as excess temporary files, but in such cases is usually notice a gradual slowing, not at once.
Another cause is the unjustified loss of disk space, typical of the worm type virus (worm).
Another case can be denial of service it causes is the inability to load certain Windows services.
Other very common causes are: loss of properties of sound and image, loss of units, loss of system, appearance of web pages files unsolicited, programs that use Internet stop working or start to malfunction without any apparent reason.
Method 1 (.bat)
A put home run and we tipiamos
Msconfig, and run
You will see a window like this: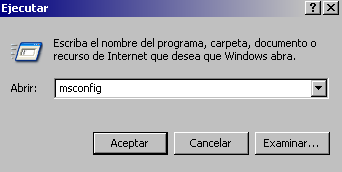 We are going to start (which shows the programs that start when we prendemos the Pc) and ourselves if there is some strange agenda that we have not executed, and thus be able to know the name of the virus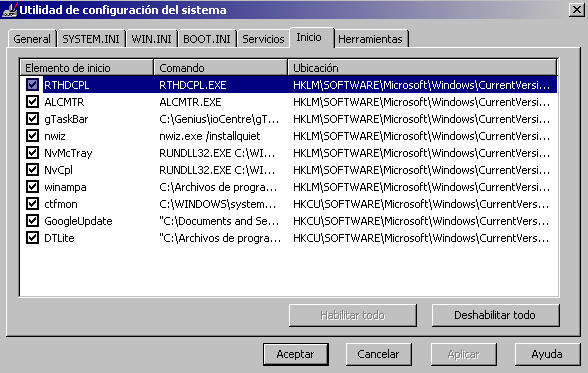 B-open a Notepad and place it in the document:
ATTRIB - S - H - AT
Against the name of the file with the name antivirus.bat no matter what matters is the extension. .bat
3 Start the Pc in safe mode, this form will not launch any application that can activate or start the virus...
4 - Go to my computer, and on the disk that you want to enter, we press the right Mouse button, open, to not run the virus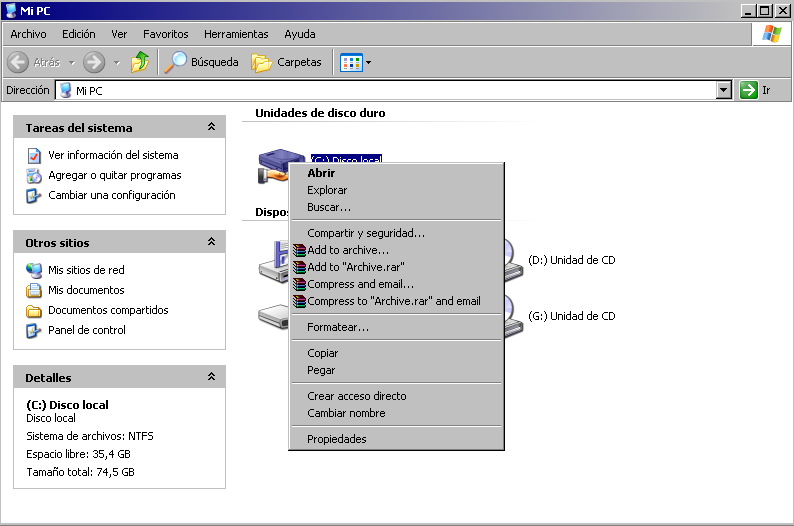 5-Inside of the drive we put our discoverer of virus and double click.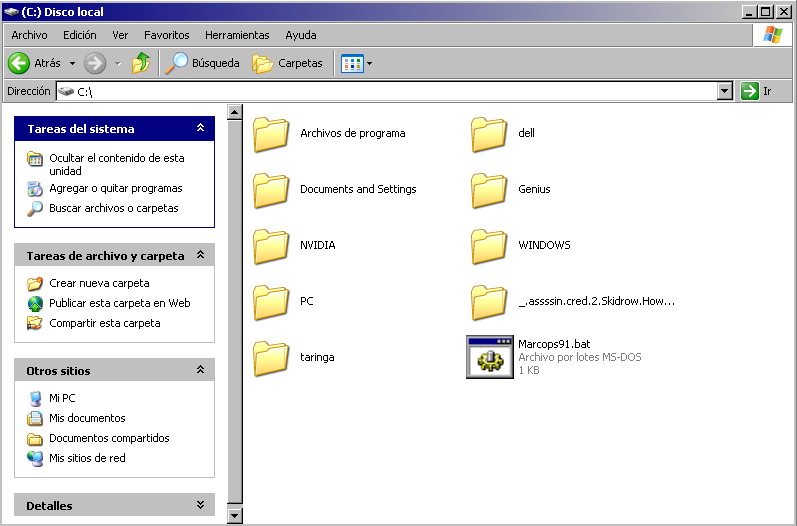 6-(The file that has to be on that drive) a ves done this appear hidden viruses, but these are mostly virus majr have rare names or creator as gofo lechuk, etc, eliminalos -
And thus in all units, remember that only in the units don't do in folders that you can delete important files (only in the event that you are completely sure that is a virus)
We do the same in c:windowssystem32.
The virus appears in the latest folder, delete it, be careful not to delete important files but still only goes to show the virus, to see which is, placed discovered at the end of the folder and the virus will appear to the side (delete it).
Finally restart normally.
Method 2 (close Active virus process)
Manually remove a virus isn't easy, but it's free. Free isn't easy, but if effective. Between the various methods we've seen so far, there is one that I am me has worked quite well, and that is used when trying to delete an infected file, a Windows message says that the file is being used.
This message usually occurs because active processes on the system, there is one that keeps active viruses all the time.
If we access the Task Manager (press keys Ctrol+Alt+Supr), we can try to locate the process that we do not fits on the list of active processes.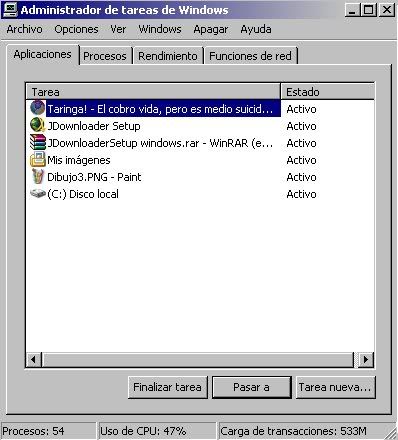 Identify what is not very difficult, since, to the right of each process generally come indicated the program or service to which it belongs each of them.
2 - If you've located the process, you must select it and click the right button of the mouse. In the context menu that opens, must click on end process and does not terminate process tree as the first, what it does is turn off all services associated with the process, so if there is any hidden process, also we'll deactivate it.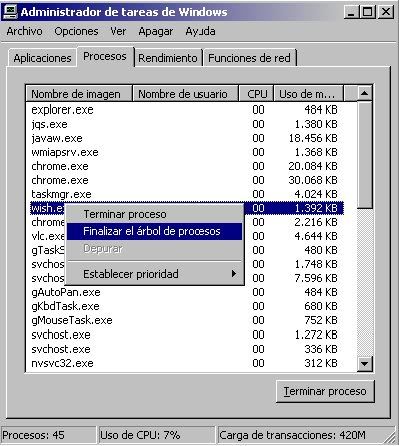 Method 3 (specific virus vaccines)
Knowing the name of the virus in our computer, you can use the information and search the Internet pages specialized in security and disinfection such as Symantec, Bit Defender and Panda software.
These pages usually provide for free, vaccines against specific viruses, i.e. very small programs that have been developed to perform a specific task on a specific virus.
Method 4 (remove viruses with Unlocker)
On some occasions, the infected file can not be removed in the traditional way, because it takes a special protection. In this case, you can use a program like Unlocker, which specialises in this task.
---
Sources of information
The content of the post is my authorship and/or a compilation from various sources.