My Best Post Of Survival To A Zombie Infection
Sunday 14th of August 2011 06:30:40 PM
?
This is my best Post of survival to a Zombie infection, it had already made one, but I decided to make one complete and with many more things that in another post not add. I hope that you enjoy.
Let's start...
Types of Zombie
Cool zombie
? Quite dangerous. Their mobility and speed are high because they do not have serious wounds locomotrices, affecting muscles and tendons of the body, so that they can move quickly and even run fast or sprinting.
They are usually people infected recently or in which the virus takes less than 24 hours hosted in their bodies.Never you fies its appearance, are more fast so that they appear. Another factor to take into account is the fact that barely have injuries or wounds on their bodies; which leads to make judgments wrong on whether infected or not, are either tend to have much confidence with them because they apparently do not appear to be infected or seem to have no serious injuries.For example this type, seen from behind would seem a normal person not infected to be given back and we see that it is not really...
Normal zombie
? just as dangerous as the first. At this stage of the infection the virus has exceeded 24 hours inside the human host and symptoms begin to be clearly visible in the body: dead, with yellowish or blackish spots all over the body, skin veins conspicuously marked by the entire body, faded iris or red and visible symptoms of putefracción in the skin and various parts of their bodies.
Still possessing their locomotrices qualities intact, they are capable of running and sprinting, although it is much more easy to identify that a zombie fresh, because the spots on their bodies, and the first symptoms of putrefaction in the skin which are easily visible to the naked eye.
Zombies with a certain degree of putrefaction
? With a degree of infection for weeks or even months, these zombies are easy to locate, or rather smell.
The degree of decomposition is fairly high, your skin is completely dead and begins them to fall. Their soft tissues and the body surface is beginning to desprendense, what they gives authentic aspects terróficos of walking corpses. His mobility is reduced due to the decomposition of their bodies. Run but at a speed more reduced from the normal speed and many parts of his body, primarily limbs or neck lose mobility, which makes them seem real puppet with a broken thread.
Reptador zombie
Although I have no pictures of this type of dangerous zombie, here you can see an artistic reconstruction of this monstrosity. The reptador zombie or as some call him: "the drop", is a variety of extremely dangerous zombie. Its danger lies in that part of his body has been split in half, leaving only the middle and upper part of her intact body, which gives it a rapidly moving out of the ordinary.
Although moves only with his hands this variety of zombie is a real danger, they are fast and they cannot leave the place as less you expect: under cars, under beds, furniture, etc. Independent of their degree of putrefaction, their attacks are extremely dangerous because of its speed and often biting to unprotected parts of the body of their victims, mainly the legs or feet. Apart from this, because they have only half body attacks have the surprise factor, which makes them very dangerous. And if you should fall to the ground and you have the bad luck of being attacked by this variety, you can literally give dead, since practically no way to rid of the real son of a bitch that not hesitate to bite you neck, head, hands or any other part of your body that is unprotected.
Zombie children
?
The walking nightmare of any surviving a zombie apocalypse: small, low silhouette, rapid, unpredictable, elusive, and insatiable, these kids are a real nightmare for anyone who is with them. Its low silhouette and some of them barely reach a meter in height makes them very difficult shots reach their damn cabezitas.His career and movement speed is endiablada. Its flexibility due to his complexion of children makes them extremely dangerous; You can jump from any side and paste it on the ground without breaking anything and they can also get sites more unexpected that one thinks: cabinets, containers of garbage, bathtubs, furniture, abandoned vehicles, etc.
Many have been killed by these cabronazos in miniature the candor and human stupidity: "oh, if it is only a child, the best is not infected..." or "do these very small?" were the last words of some survivors to perish at the hands of these dwarves of half a meter. Fast, deadly, sopresivos and unpredictable. Meet one of them almost will result in your death, and find yourself with more than one of them will ensure your sentenced death and a place in hell immediately, which you will not deliver or Terminator.
Zombie baby
? These unfortunate babies have had the bad luck that their mothers were infected with the virus with them in their wombs in pregnancy. Do not pose great danger, except for its bite and the resulting infection.
Animal Zombies
? These unfortunate creatures had the bad luck to a zombie attack either it has been attacked by them. The reaction of the virus in animals is exactly the same as in humans. It must be distinguished here, there are degrees of toxicity in the infected animals: wild beasts, such as bears, Lions, Cougars, Tigers, etc always will be more dangerous than other animals infected with the virus such as crows, dogs, cats, and similar animals.
Although any infected animal is dangerous, should not be underestimated in any animal infected with small and ridiculous to be: a rabbit or a rat infected with the virus can be just as dangerous as infected a bear or a puma.
?
Tips to survive a Zombie infection I trafic of several movies.
Tip No. 1: If a zombie comes por tí and you shoot, never forget finish. This means you will have to throw another shot to be sure of not being bitten, there is always a possibility that this happens, why it must finish.

Tip No. 2: If you go to a shopping or a large supermarket, use any object you have at your disposal to make noise, the zombies coming towards you and mixed them. It is advisable to do so because if you're walking you can appear by surprise and you're one of them.

Tip No. 3: Never go unarmed to the street.

Tip No. 4: If your ammunition recently and a zombie persecutes you, pulls the gun and runs as fast as you can, it put obstacles between your body and the zombie, whether they are garbage containers and other objects.
The best weapons and ammunition to fight the zombies
Things that you can use against defence for zombies
Guitar: Seems a little absurd but we can be very useful to fight them if lack of firearms.
Flamethrower, very effective weapon for these cases.
Chainsaw
Minigun: Probably one of the weapons more useful.
Hammer
Aluminum bat: very effective.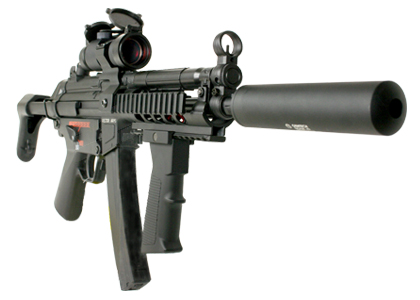 MP5 Navy
AK-47: Super effective
Sniper Rifle
50-Caliber Desert Eagle
Double pipe shotgun: it is very useful.
Assault rifle
Magnum revolver
The Magnum revolver bullets
Pistol Glock semi automatic, calibre 9 mm
Other tips for surviving
1 Search for a safe haven, with a single door, which can be atrancar and no Windows. If it is also a basement or a place much better high. Zombies do not know either scalar or digging, but have a remarkable persistence to move, run, push, and break in horizontal. Others advise to take refuge in shopping malls; and it is a big mistake as there are infinite ways to enter that you can not control.

2. Make sure that all tenants of the refuge are free of the zombie infection. The idea is to keep them out, not fraternise in a dinner for twenty in which there is only a guest. If you doubt a tenant behead him. There are no second chances.

3 - Go to the shelter with food and water for a few days. So that the last to do so are the first to die is a hoax...

4. Never open the door of the shelter even your daughter or your mother are on the other side calling for help. Statistics show that 99% of the new tenants hide that they are actually infected and cause the annihilation inside after a few hours. You can imagine being in a place enclosed with one of these zombies without identifying is highly dangerous.


5 - In case you have not found a refuge and deambules through the streets in search of one must get weapons.

6 Run. The disabled, elderly, and anyone who does not know running is a ballast. Delete it or leave it behind that it entertains the mass of zombies hungry for fresh meat while others walk away. You do not feel guilt, is called natural selection, every day we see it in National Geographic. If you also run while you make use of any weapon your opportunities grow exponentially.

7 - A technique not shown by the time of survival in a zombie attack is to mimic the behaviour of these. Move fixed aimlessly, not blinking, jaw and unpacking gesture, and emit sounds horrifying. Sometimes it is best mimic in the environment. This is especially useful if you're one of the wounded in the previous point.

8 - Backwards never to return. No matter what you have left or who. Even try the cure for the zombie infection, in the event that viral and magic or evil, or even if they tell you that there is a shelter (not let you enter). Never turn back.

9 - The zombies do not know swimming. Yet to stay in the Centre of a pool is not good idea that the mass of zombies ira flooding was in the background unless they reach you. Swim some distance from the coast can give you precious hours until help arrives. Perhaps you will find a highly safe haven as an infection-free ship.

10 - The silence is essential. The best way to survive is to move away from the zombies and so you can run either did not attract his attention on you. He speaks as little as possible, thus avoids dialogues that people will be nervous. And above all do not do noise. The best for all of this is sex in silence.



11 You have to rid women thing they do is run and scream like a pig. These serve no purpose group



One extra: tell them all this to those who accompany you and inform you that in case that do not meet you reserves the right to cut them into leaving and throwing them to the zombies. The unity of the group is essential, but in the end only to be one.
ACA Finalizo with my post, hope you have enjoyed.
Clarification: Comment Tadinga = delete comment and blocked user