Seto No Hanayome 26/26 MF
Tuesday 16th of August 2011 12:25:03 AM

Seto No Hanayome

Title: Seto No Hanayome
Type: Number
Genre: Fantasy, Romance, comedy, Supernatural
Episodes: 26
Fansub: WZF
Year: 2007
Weight: 70 Mb
Quality: Excellent
Server: Mediafire
Quality: Very good

Mishishio Nagasumi decides to go on holiday to the beach to visit his grandmother. In water, and away from the shore, a cramp in my leg cause to be on the verge of drowning; However, a mermaid named San saves life. Due to the code of honor existing among Tritons, mermaids and human parties must die. To avoid this, San, proposes marriage to Nagasumi; However his father, mafia-style yakuza, expressing its total disagreement will make you suffer a thousand misfortunes to his future son-in-law.
link:

Wallpapers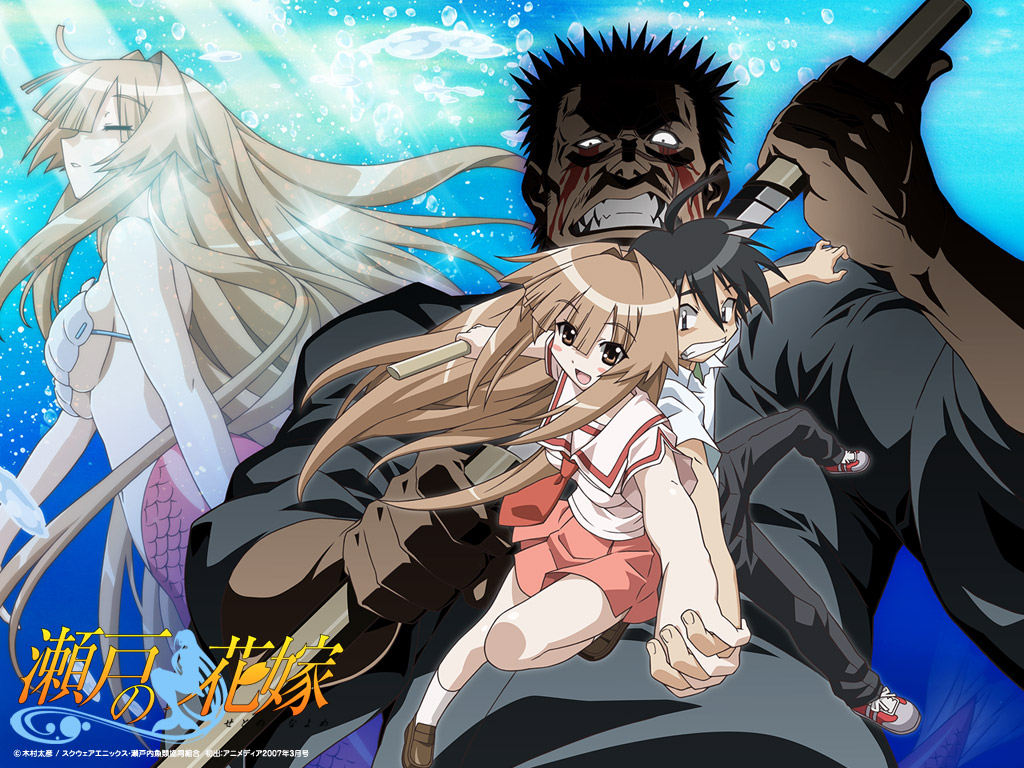 Click on the iconito of mediafire to see links
CarpetaSeto No Hanayome:
PASS: cfercho34
Bonus
Click on image to download op and ed

Single OP - Romantic Summer
Momoi Haruko - Nogawa Sakura

Format: mp3
Server: MediaFire

Tracklist:

1 Romantic summer
2 Namida Ichirin
3 Romantic summer instrumental version
4 Namida Ichirin instrumental version




ED2 Single - Dan Dan Dan
Momoi Haruko - Nogawa Sakura SUN - Moon
August 22, 2007

Format: mp3
Server: MediaFire

Tracklist:

1 Dan Dan Dan
2 your gravitation SUN - Moon version
3 Dan Dan Dan instrumental version
4 your gravitation instrumental version



Click on the image to see my contributions
---
Sources of information
The content of the post is my authorship and/or a compilation from various sources.