Star Wars Episode IV HD 720 P Audio Dual Mediafire BMRAxel
Wednesday 17th of August 2011 10:49:20 AM
Star Wars
Episode IV
A New Hope
File size: 2.75 GB
Duration: 2Hr 04Min
Video Codec: x 264
Video Bitrate: 2593 kbps
Resolution: 1280 X 544
Frame Rate: 23.976 fps
Source: HDTV
Subtitles: Spanish
AUDIO 1
Audio Codec: AC3
Audio channels: 6ch
Audio Bitrate: 384 kbps
Audio language: English
AUDIO 2
Audio Codec: MP3
Audio channels: 2ch
Audio Bitrate: 128 kbps
Audio language: Latin Spanish
SINOPSIS (SPANISH)
Princess Leia Organa, leader of the rebel movement that you want to restore the Republic in the Galaxy in ominous times of the Empire, is captured by the Imperial forces, captained by the relentless Darth Vader, the servant more faithful to the emperor. The intrepido and young Luke Skywalker, helped by Han Solo, Captain of the spaceship "Millennium Falcon", and androids R2D2 and C3PO, will be responsible for fighting the enemy and and try to rescue the Princess to establish justice in the heart of the Galaxy.
IMAGE CAPTURE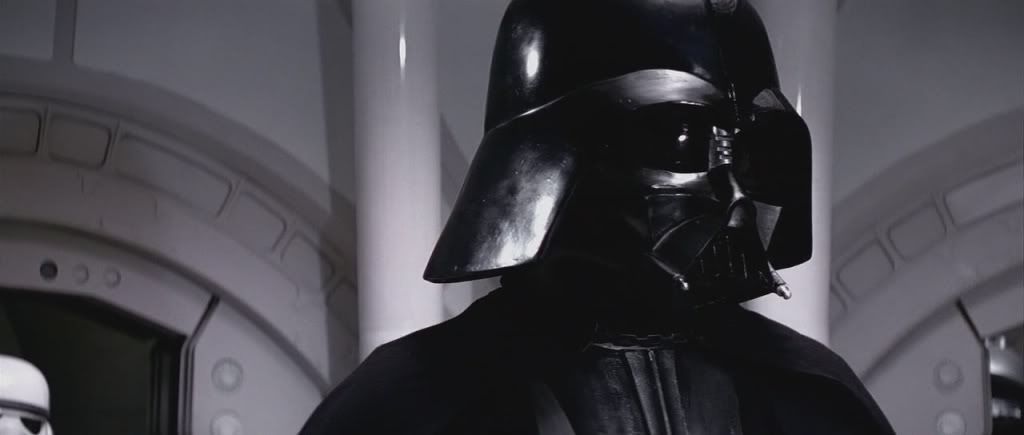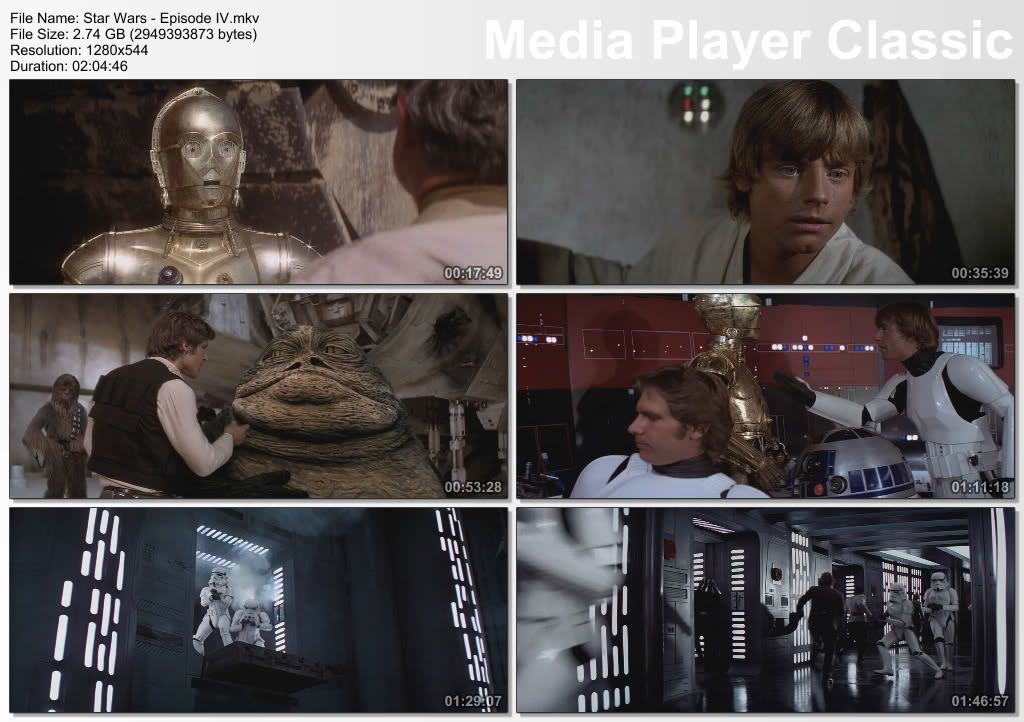 TRAILER OF THE MOVIE
And finally here is the LINK to the container folder of Media Fire:
And for those who use the JDownloader aqui dejo les this tip that I pass the user @ sole den click with the right button of the mouse on the image that says download here and then right click to copy the link address and subsequently in the Jdownloader Add URL's if that form do not add them automatic and readyyou copied them to the JDownloader all the links folder, so that they no longer needed the DLC.
Since you downloaded all the parts, simply extract the files and enjoy the movie. And if you're having trouble to play the file either with the audio, the subtitles or video here I leave the player that I use the KMPlayer and required codecs, this will not have any format of audio or video that you can not play correctly.
Note: Before you comment or send a MP saying that you have some kind of problem with the file, make sure you have read the full POST, and make sure you have tested the player that I recommend (KMPlayer) and cosdecs (k-Lite) before comments send a MP. 'Ll not any comment or MP if this information in the post.