Do You Use Android? Here The Best Applications And Games.
Friday 13th of January 2012 11:53:04 PM
You have a cell phone with operating system? You got that have these ! I have them installed on my phone and they operate in 10! MY cell phone
use 2.2 operating system, although the vast majority of are used for anterior and posterior to the versions. Just enter the store Market from your phone, search for and download them.
I leave also some more than fun. No more words, here the :
WhatsApp:
In the best style chat instant messaging application, is necessary to have a connection to network for its use and you can chat for free and unlimited manner with other users who have this application on their without any credit spending. Contacts are synchronized with the agenda of contacts of your phone in an automatic manner. Good graphics, emoticons and options such as selecting an image for the chat make this essential application.
LoudTalks Lite:
Works as a Nextel radio with the difference that only you can communicate with users who have installed LoudTalks in his . A network connection is necessary for its use and the distance between the two users to discuss scope is unlimited, as onlymanages internet. The sound quality is excellent and even more clear and nitido than any Nextel and to communicate just enough to squeeze a configurable button. It is recommended.
APNdroid:
Essential if you use a 2 G, 3 G network connection and 4 g. prevents pressing a single button to activate or disable the connection to network, this is important to avoid the consumption of data when we are not using the network connection or not us consuna the credit of the line. As I said, indispensable.
SHAZAM:
Reconocedor music with wide variety of issues, and options more than interesting as instantly recognize a song, downloading it from the web and see more information about the artist, album or other songs to create downloaded hits lists and a list of friends to share the songs. A network connection is required for its use.
Ringtone Maker:
Good as its name implies already they imagine is for serving this great application. If it is used to select our warning, alarm call and message tones using our favorite songs and selecting only the section of the song's more like it and so be able to save it for use as a ringtone.
style = "color: red" >
Antivirus AVG:
Important application for the security of our computer. Although they do not create and seem them little useful each time but increases the amount of viruses affecting with OS . Content scanning is continuous and also allows us to scan applications and damaging the cell parameters.
DeColectivos:
Application quite useful if live in the city of Buenos Aires or in its surroundings. It offers us a guide with all lines of groups of Federal Capital with their respective routes, in addition to consulting on specific places and nearby lines. We also offered the route of all lines of Metro of the city with their respective stations and sketches and also the route of all lines of trains coming out of Capital towards the great BS AS. A network connection is required.
Facebook :
The Facebook Mobile for version in its best version. News, friends, messages and events of your social network now in your cellular account. It has built-in chat to talk with our contacts. A network connection is required.
/>
Go!Chat:
This application is exclusive to use the chat in our account of Facebook in a way more organized and simple. Simply log in to begin to talk to our friends. A network connection is required.
eBuddy:
Allows a way more simple to access our account from MSN Hotmail, Yahoo!, Facebook, MySpace. A network connection is necessary.
Wattpad: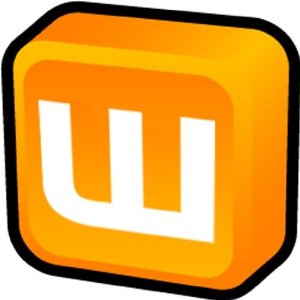 It offers a large and wide variety of online books to read in our spare time or long journeys to kill time. While there are several simultaneously, Wattpad is the best in its category to my taste. Need a network connection.
Barcode Scanner:
Just started the aplicaion us coneca directly with cell phone camera and it allows us to scan the famous QR codes, that still do not have large expansion but promise much in the future. Automatically scan a code allows us to enter the web address of the creator without the need to usethe browser and avoid writing a web address.
Click Cleaner:
Application of maintenance for our cellular tourist and avoid so, delay and lentidud in the system. We can with just one click cleaning up our computer with the files that are not useful, in addition to be able to do a deep cleaning, cache cleaning, cleaning of messages, and delete records. Fundamental.
gStrings Free:
You're a musician and play the guitar? This application is going to come in handy if you don't know or gets you to tune a guitar to ear, allowing us to very accurately fine-tune each string of our guitar and enjoy the best sound so. Allows an automatic tuning or manual, according to the case.
Achording:
Another application is important if you're a musician. Allows us to find chords and tablature of our favourite songs in the main sites of musical chords in a way much more simple.
LCD Stop Watch:
Most of the teams with do not come with a chronometer and here is a chronometersimple with good graphics and configurable options interface quite interesting.
Sonic Mosquito:
This application, pressing a button emits a single somewhat particular to the human ear but very sendible for the ear of insects auyentandolos and avoid so we bite. If it is more effective to use repellent some result them may surprise.
MP3 download:
Quite interesting application to download music in MP3 format and with the best quality of sound. It includes a library of music to play the songs. A network connection is necessary for its use.
Power AMP:
To my taste, the best music player in the shop Ando despite the large number of of the same type. Allows you to play files by folders, in a way more simple, or also for albums, artists or genres. It allows us to create lists of reproductions and works also as a video player.
One of the few with free full version.
Battery
Dr Saver:
Application quite useful if what you seek is increasing the length of your battery. Offers exact details of the State of the battery, settings of the programs that are currently using the battery and to close the tasks that remain open and consuming battery. Indispensable.
Google translate:
Application more than interesting. It allows us to wide variety of languages for the translation of text, plus a sample of voice with the translated text, a history of translations and more interesting, translation of SMS.
Multiclip:
One of the best I've had on my phone. Helps us to download videos from Youtube in the best quality and the way more fast, also can download pictures from web page and PDF files.
Runtastic:
Do exercise every day? This application is for you! It allows each training measure lengths, distances, pulse, heart rate, calories and journey through the GPS. Application more than interesting.
Let them also some
to kill the time:
Army Sniper:
Convert your phone into a battlefield and shoot all the enemies. You're a sniper elite of the army and a hero not recognized in the war against the new terrorism
Pinball classic:
This game will change your idea of Pinball on your phone. If you like the Windows Pinball, then this is the most classic Pinball for you game.
Break The Bricks:
We are going to experience a game of smash the revolutionary bricks that will mark a new standard of fun above any game with style of outbreak you've ever played. There are 60 levels and 3 different speed (slow) mode,(quick and average) that should dominate. Break your first brick to start a revolution now.
Homerun Battle 3D:
Play online against the batedores of baseball around the world!
Labyrinth Lite:
Labyrinth is a classic game where you control a steel ball tilting a wooden labyrinth. This is the lite with 10 levels completely playable version and is very easy to create 10 more of its own.
Falldown Free:
Falldown has only one rule: keep the ball on the screen.
that played in its 8-bit Nintendo Entertainment?
Charlie Circus is one of the most famous.
Air Control Lite:
Air traffic control, and helps the planes and helicopters landing on the right track.
In this simple, yet surprisingly addictive drawing game it assumes the role of air traffic controller. It is his job to direct the aircraft to the slopes and collision avoidance
Glow Hockey:
/>
Glow Hockey offers a new style of hockey game. Easy to play, difficult to master and very addictive.
This was my humble contribution, I hope you liked alla and appreciate my effort, taringueros greetings and happy 2012 everyone!