Why?: Questions And Answers
Tuesday 24th of January 2012 01:00:37 AM
---
Thank you all for my first top, devoted much time and effort to post.
I hope you enjoy!.
Why yawning is contagious?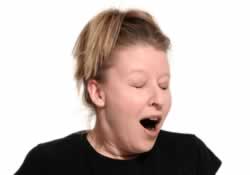 There are several theories, one is that serves to keep people in a State and lists to work together. Therefore if you have dream, others will also be so, and thus are coordinating their routines.
Others believe that contagious yawning serves to keep the group alert.
A yawn can occur as a response to anxiety, so another theory is that contagion serves as a warning to others that there is a danger.
These theories are partially supported by the evidence that there is a connection between empathy and contagious yawning, but there really is no one explanation accepted unanimously.
Why not remember the first years of our lives?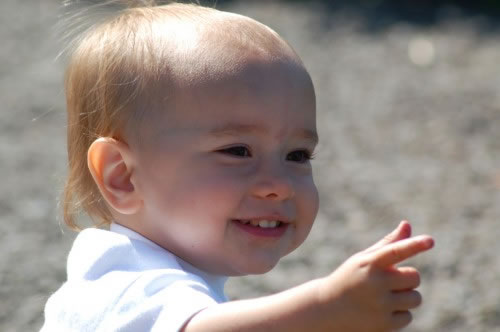 This question probably us we have raisedseveral times, and most have no memories of our first years of life, though perhaps we should have them. From that age remember or have use of reason? Well, as you read this article thinks about what is the memory more lejando that you have your children.
scientists call this absence of memories as child amnesia. New research conducted in Canada reveals that before going to school (around age four) children can remember what happened in its previous years - even prior to the 18 months - experiences but two years later these memories have already deleted.
Why not we remember?
It is a fact that we can not remember much of what we happened before the three or four years old. The reason is still uncertain.
Some experts speculated that this is because before the age of four I have cognitive and language capacity to form memories. And that although these memories are not entirely lost, they cannot be stored in our brain. New research seems to give us an explanation.
Attended by 140 children aged between 4 and 13 years who reported three of his earliest experiences that could remember and the period in which they occurred.
They found that among children, smaller more memories had in its early years, even at 18 months of age.
Two years later they were asked to children that I remember three early experiences of his life. The result? The children had between 4 and 7 years remembered very different experiences of those who had spoken before. Many of the memories that had two years earlier had disappeared. While the children they had between 10 and 13 years described the same early experiences in both experiments.
What happens with the?
childhood memories?
In contrast to what he believed, young children do have cognitive skills, language and memory to remember the things that occurred them in the past. But
the young children's earliest memories seem to change and are replaced by memories that occurred at ages more late.
Did you know that Anencephaly is the absence of a large part of the brain and skull?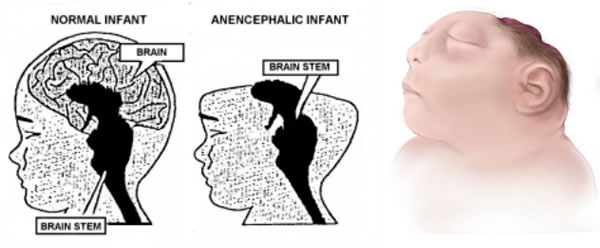 Anencephaly is the absence of a large part of the brain and the skull. It is one of the most common NTDS anomalies. These anomalies are birth defects that affect the tissue that grows in the brain and spinal cord.
Why is it produced?
Anencephaly occurs at the beginning of the development of a fetus and occurs when the upper portion of the neural tube fails to close.
Why this happens is not
. Possible causes include environmental toxins, and low intake of folic acid by the mother during pregnancy.
Anencephaly
occurs in about 1 in every 10,000 births
. The exact number is unknown, in many cases these pregnancies occurs spontaneous abortion. The fact of having a baby anencefálico increases the risk of having another child with a neural tube defects
The disease is usually discovered by the doctor through prenatal medical assessment of routine and ultrasound. Otherwise, discover at the time of birth.
/>
If anencephaly is detected before birth, need a more comprehensive advice.
Did you know that not all people get to view images in 3D?
Three-dimensional images which are issued in cinemas or television sets (systems with glasses) 3D work in the following manner: two images are generated at the same time and sent to the lens, that separate them so that each eye sees only one of them.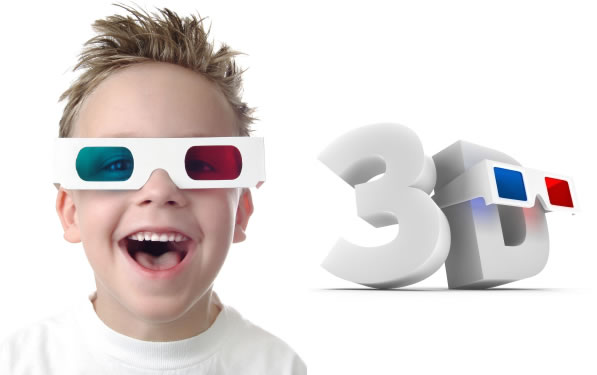 In the brain, the process of binocular fusion, occurs when images are joined and generate the three-dimensional feeling.
Why not all achieve see 3D images?
Just because
they have difficulty in making the binocular fusion
, that is, the images do not reach the brain in the right manner. Before explaining the eye disease that causes these problems, it is necessary to understand a little more about some concepts of ophthalmology.
Binocular vision
is the name given to the sum of the two eyes. There are a number of advantages generated by this type of vision. For example, people with serious in one eye, problems can continue watching, because if one of the two eyes is in a position to do so, the other ceases to be so important.
This often occurs in patients who have one of the diseases generated by
strabismus
: amblyopia (also known as
"lazy eye" or "lazy eye"
). This type of patient often has one eye conditionsacceptable to the vision, but the other works just like an accessory.
When the eyes are not perfectly aligned, the estereopsis is affected and consequently the merging is weakened. Specialists say that the greater is the ocular deviation of the patient, the lower the melting capacity. In short, the vast majority of patients with moderate or severe strabismus cannot see three dimensions.
Why tourists take the same photos in his travels?
After analysing several photos of famous places and traversed en masse, experts have come to a conclusion: tourists take the same photos during his travels.
Saint Basil's Cathedral, Moscow
To see this reality Corinne Vionnet, an artist, overcame 200 to 300 pictures of the same place, demonstrating his claim. Although there are some variations, the angle always, prácticamen is the same. But why?
Tiananmen Square, Beijing, China
Taj Mahal, India
Why they take the same photos?
Perhaps it is because these angles are those that appear in magazines and guides tourist. Modeto have an equal, taken by himself or where the person comes out, to demonstrate that he was really there.
Is why fleas jump so high and so fast?
Scientists from the University of Cambridge have solved the mystery. It was known that energy to catapult a flea to a
distance of up to 200 times its body length
is due to a structure such as a spring in your body.
But scientists did not understand how these small insects
move this energy to Earth to propel itself
Images captured at high speed now reveal the secret lies in the way in which fleas use their hind legs as jointed levers.
Watch the video:
This
"leverage effect"
allows them to fleas carry their legs to the ground and suddenly releasing energy like a spring forward and upward, claim scientists in the Journal of Experimental Biology (Journal of Experimental Biology) magazine.
Dr. Gregory Sutton and Professor Malcolm Burrows of the University of Cambridge, told the BBC, "If you look at the actions and movements of animals, are much better than modern machines." "So I was interested in studying exactly how these movements are generated."
link: according to the Christian belief males have crossed in the throat a piece of the forbidden fruit that bit the first one.
This curious male bundle is not more than
cartilage
, a tissue type elastic, harder than the muscles but softer than bone. It is located exactly on the larynx and on top of the thyroid gland.
Serves to protect the larynx and the vocal cords.
Do men and women, and it has a gabled roof. In males the roof angle is sharper than in women and stands out. That part that sticks out is which is known as nut.
Nut appeared in boys during puberty. Anatomical and physiological changes to reproduction occur in this stage of life. Changesthe guys includes a development of the muscles and skeleton, what we commonly call 'lug'.
When this happens it grows throughout his body, including larynx. And why, precisely, start protrude nut and is hard, spongy cartilage becomes more recio.
Also the change of voice. Both children and girls voice becomes more serious. But the boys much more his larynx (which is the part of the respiratory system where the voice reverberates) grows more.
Until the larynx ends grow and stabilizes its size, it is difficult to control the voice and why adolescent boys 'loose roosters' when they talk about.
The mystery: why humans not can walk in a straight line?
Try this: put a bandage on the eyes of someone, take it to a park or a beach or the field and pidele walk provided that it can in a straight line. Then see what happens:
It is not uncommon to see films, stories or stories of people that went missing and only did was walk around all the time, in fact
the human being is unable to walk in a straight line without a fixed point or guide of nothing.
This is common. When we are in some place that we do not know, and we lose only give back is that we go walking or by car. Have you gone? It is in fact something that humans, the incacidad Guide,
as it says
a proverb "is not able to direct your own pace". The question that surely you're doing and we are all is... why?
Although it is a question that we would like to know, it seems that a convicente response has not been found, all you have is pure conjecture, Yes, simple theories. But let's look at some.
The Institute Max Planck on biological Cybernetics, explains that various studies confirm that if we walk, swim, drive, or browse blindfolded, without visibility or any kind of reference, sooner or later we will end up making circles, it seems impossible for humans to move straight without reference.
Some say that it is by mechanics
, always be an arm or foot, long or more dominant than the other, others believe that this may be due to one of the
hemispheres of the brain
is more dominant than the other in each person. Even with all the theories according to the experts in the field of any of the reasons referred to is correct because none of the theories meets and the trend towards the direction of rotation.
It is difficult to know why we do it. The funny thing is
how we give back without even knowing it?
A great mystery.
Why when we are hungry they barked us the guts?
The sound of tripe is named Borborygmi. Produces the movement of the intestines as they push food through them.
They occur when we are doing the digestion and
when we are hungry
. In thislatter case
the volume of the sound tends to be higher
. Food runs along the intestines with muscle contractions that push it from the top of the small intestine to the anus. Peristalsis movement are called.
These movements beat, amasan and mix the food with different chemical compounds which secretes our organism. During this process they release gases, product of chemical reactions. Therefore sounds bring us to mind the image of a bubbling liquid.
After two hours on an empty stomach, our body calls for more food. It produces hormones that awaken us the feeling of hunger and stimulate the nerves of the stomach that send a notes to the brain which starts over the contraction of the muscles, which collected the few remains of food left in the stomach and intestine.
The sounds associated with bowel movements occur during 10 to 20 minutes every hour until we return to eat. And sound especially high the intestine and stomach are hollow and the sound propagates best. Think, smell or see also: food can trigger this phenomenon.
When the noises are stronger and more frequent than normal may be sign of any pathology, such as e.g. irritable bowel syndrome. In these cases it often accompanied by other symptoms such as diarrhea, gas, swelling and cramping. And of course, should see a doctor.
Why if we close our eyes strong we see lights?
Has you ever happened? When one closes his eyes tightly we see lights, why?
/>
Broadly speaking, humans can see an image the light stimulates the photoreceptors of the retina and they transformed this stimulus into electrical impulses that travel to the brain through nerves. Once there the brain interprets signals as a scene.
When we close our eyes and tighten strongly the eyelids we see points of light, colours and flashes. Happens "the increase in the
pressure in the eyeball, mechanically activates the retina
and generates electrical activity without sense", explains to RTVE.es Xurxo Mariño, neurophysiologist of the Department of Medicine of the University of A Coruña.
Coincides with him Juan José García Meilán, the Institute of neuroscience of Castilla y León: "the photoreceptors are also activated by pressure and we see these flashes of light." "That is why, when get us a punch in the eye is said that we see the stars".
Phosphenes are called and are not bad for the eyes
. "Close your eyes to force a time is not bad, but put pressure on the eyeball for a long time Yes it is," says Mariño.
We are also seeing without pressing the eyes
We also see 'stars' when we remain with eyes closed without pressing the eyelids. There are some hypotheses about its origin.
It explains with simplicity Mariño, when we have your eyes closed the vision system remains more or less, except the photoreceptors of the retina. In this way, the neurons in the cerebral cortex responsible for forming images continue to work and why we see the small flashes.
"Those""stars
are the equivalent of the beeps that we have sometimes in the ears
, and the itching that appears at any time in any part of the body, for example", points out the expert.
Is why when we see the Sun give us urge to sneeze?
He is called
sneezing fótico
, and happens to between 15 and 25% of the people.
The reflection of sneeze in bright light, also known as "Sneeze Fótico", is a medical condition in which people
exposed to bright light respond unwittingly with a sneeze
.
It is thought that this phenomenon occurs after adapting to darkness for more than five minutes, although it has not been tested and contrary cases have been reported.
This condition is not rare
and suffer from it between one sixth and one quarter of humans, most in Caucasians than in other races.
The trait is genetically transmitted with a 50% chance of inheritance.
The cause probably
is a congenital nerve signals dysfunction
in the nucleus of the trigeminal nerve. The fifth cranial nerve, called the trigeminal nerve, appears to be responsible for these sneezing. The researchers suggest that some people possess an association between this nerve and the nerve that transmits Visual impulses to the brain.
The overstimulation of the optic nerve triggers the trigeminal nerve prompting the photic sneeze reflex.
Another theory proposes that the
tears filtered into the nose through the nasolacrimal duct are a cause of reflex. The speed of the reflex seems to favor the first theory, because that is the case with too much speed to allow that tears are produced and drained into the nose.
Fótico sneeze reflex is considered a risk factor for fighter pilots so
padecientes this condition people can't fly aircraft in combat.
Why eating fast fattening and eat slow help to lose weight?
When a person eats very quickly,
the hormones that provide feeling of satiety are not released in time
and, therefore, there is need to eat more food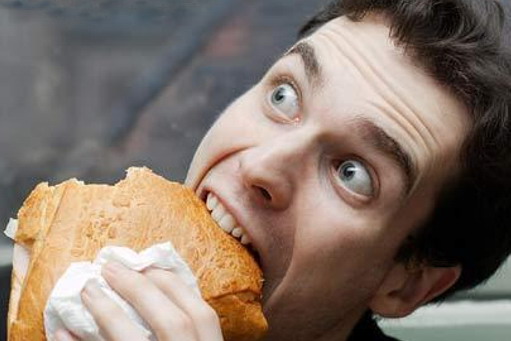 The recommendation of the experts in nutrition and diets that give those who want to lose weight is to eat slowly, among other things, thinking about what they are doing.
The recommendation of the experts in nutrition and diets that give those who want to lose weight is to eat slowly, among other things, thinking about what they are doing. However Greek researchers give us the reason of the
why eat fast relates to eat more
and thus fattening the person.
This is preoucpante by a number of reasons, in first place is due to the World Health Organization (who) assures that by 2015, there will be 700 million obese adults and nearly 2,300 million overweight by 2015 will be. Currently
there are 22 million children under five years old that are already obese
.
And here it is notimportant aesthetic.
Health is much more important
, because overweight people may develop disease such as type 2 diabetes cardiovascular problems, arthritis and various types of cancer. And with this life expectancy is very low. This is without taking into account
the self-esteem of the people
that is affected.
Researchers in the Laiko General Hospital of Athens already knew that certain intestinal hormones are released during meals to generate the feeling of satiety in the brain. The objective of the study was to find out if
the speed of food affects the production of these hormones
.
All the volunteers ate 300 ml of ice cream at different speeds. Later, was measured seven times at intervals of 30 minutes the level of glucose, insulin, lipids and intestinal hormones in blood. As a result, those who ate the ice cream slowly had higher levels of intestinal hormones and felt more satisfied.
The researchers concluded that eating too quickly decreases the release of these hormones. As a result, the feeling of satiety long in coming,
people eat more and as a result tend to clog up
.
The study points to the consumption of the modern world. And is that you people
eat so fast by the numerous pressures of work
and lifestyle. So it is important to health. So to eat much more slowly, taking time to enjoy what is necessary for healthy food.
Why is it not advisable to use home-made spoons to the syrup?

"class ="image"border ="0 "src="http://www.planetacurioso.com/wp-content/uploads/2010/01/cuchara-jarabe1.jpg"/ >
He first explains that the administration of syrups to children with this homemade utensil has been identified as one of the main causes of erroneous dosing and poisoning in children.
Now, however, why many people do this? Quite a few use them so they will not commit errors in dosage or do any these will not affect because it is diminitos to believe. However, if they use a teaspoon of coffee or the amount of medication appears little in sight, many patients and parents often compensate for this apparent deficiency using a new dose.
John Casado, Chief of service of the children's Hospital of the child Jesus and Professor of Pediatrics at the Autonomous University of Madrid, recognizes that "drugs in children is ground by weight, almost all, some by body surface, which is based on the weight and size." The dose is therefore fixed for weight and can administer an approximate amount, but where appropriate. Why should be measured by a meter, a syringe or with the dispenser, and never approximate. "The feeding spoon can be used only as a vehicle not as dispenser", he concludes.
In fact in this regard was conducted a study involving several University. It was that you add an exact amount of syrup in two different spoons, a median and other small. What happened? Participants deposited a 8% lower doses when they used the medium spoon and up to 11% greater when they placed the liquid in the largest. And that they had been trained to not make that mistake. What shows how dangerous not sure or measure the amount of liquid.
The researchers conclude that if "efficiency""of a drug is associated with its correct dosage is very important to educate patients or relatives of them of the need to not resort to home-made spoons to consume them and instead employ dispensers that attached the drugs".
Why is it good for the brain to play "Tetris"?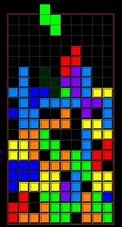 "Tetris" is one of the most popular electronic games invented by Alexey Pazhitnov in 1985, which consists of fit geometric pieces that inevitably fall on the screen, this has been demonstrated that it is good for the brain of the players. Why?
According to the journal BMC Research Notes, devote time to this game can cause positive changes in the areas of the brain related to critical thinking, language processing and the planning of coordinated movements.
Researchers led by psychologist Richard Haier of the University of California medical school, performed experiments to determine that form the "Tetris" affects efficiency and size of the bark.
Took 26 girls that they devote to Tetris for 3 months, who pass the programmed time showed "more efficient brain and compared with other girls in the control group, also showed a thickening of the cerebral cortex" i.e. the gray matter.
In other words, the game exercises the brain, since it requires much care, coordinating the eyes with his hands, exercisememory, at the same time that solve visual problems in a very fast game. Do so many things at the same time, yes that exercises the brain.
End of the Post hope you have enjoyed