David Gilmour - Discography Of Studio MF - History
Tuesday 6th of March 2012 04:18:00 PM


David Jon Gilmour, who turns 66 today (Feliz cumple !) (
) is one of the best guitarists of history.
He was born in 1946 in Cambridge (England) and at the school he met who would become the legendary founder of Pink , Syd Barrett, and who became the bassist, Roger Waters.




However, to lacked enough. In 1962 David began playing in a band called Joker's Wild.


"border ="0 "src="http://userserve-ak.last.fm/serve/_/22956213/Jokers+Wild+JokersWild.jpg"/ >
Joker's Wild, is the leftmost
Joker's Wild, left
courtesy of @
He left the band in 1966 and travels to Spain and France as a street musician with some friends. It was a difficult time, he himself told in 1992 that he had to be treated in a hospital for malnutrition. In 1967, he returned to England.
In December of that year Nick Mason (drummer, if do not know) asked him if it was interested in joining
Pink Floyd
, thing that happened in January of ' 68, making a quintet, temporarily. was the parts of Syd, when he was not in a position to. Shortly thereafter the band returns to have four members, due to the departureBarrett.
Pink as a quintet, from left to right Mason, Barrett, Waters, Wright and below.

Four again. From left to right, Mason, , Waters and Wright down. Classic Pink line-up.
Later comes the story of this epic band that we already know, but let's concentrate on David, exclusively.
/>
After the recording of the disc
Animals
David felt that his talent not was being used or taken into account, and channeled his ideas in his first album solo entitled with his name,
David Gilmour
, in 1978.
Tracklist
"Mihalis" – 5: 46
"There's No Way Out of Here" (Ken Baker) – 5: 08
"Cry from the Street" (/Electra Stuart) – 5: 13
"So Far Away" – 6: 04
"Short and Sweet" (/Roy Harper) – 5: 30
"Raise My Rent" – 5: 33
"No Way" - 5: 32
"Deafinitely" – 4: 27
"i Can't Breathe Anymore" – 3: 04
"border ="0 "src="http://k03.kn3.net/0AFB8F4A9.png"/ >
The negative environment after
The Wall
(both the film and the album) and
The Final Cut
, gave rise to release their second album Solo:
About Face
, in 1984.
He used the album to distance himself from Pink , and went on tour through Europe and United States. When he returned, he played guitar with several artists, and collaborated with them.
Tracklist
"Until We Sleep" – 5: 15
"Murder" - 4: 59
"Love on the Air" – 4: 19
"Blue Light" – 4: 35
"Out of the Blue" – 3: 35
"All Lovers Are Deranged" – 3: 14
"You Know I'm Right" - 5: 06
"Cruise" – 4: 40
"Let's Get Metaphysical" – 4: 09
"Near the End" - 5: 36
/>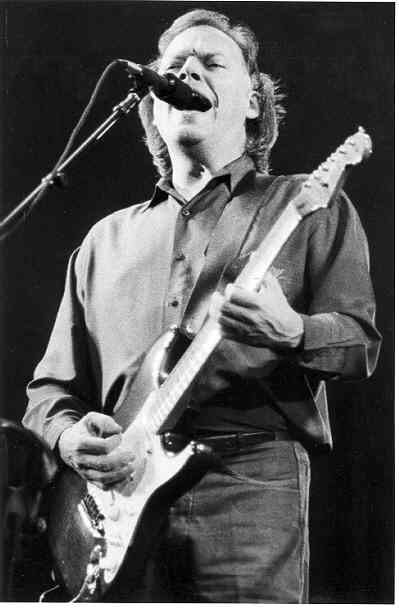 In 1986 and Mason wanted to continue Pink without Waters; David took control of the band and in 1987 produced
A Momentary Lapse of Reason
, with collaborations by Wright and Mason.
/>
In July 2005 Pink performed at Live 8, but in 2006, said that would not never:
"I think enough is enough." I am 60 years old. I don't have the will to work as much any more. Pink was an important part in my life, I have had a wonderful time, but it's over. "For me it's much less complicated to work alone."
(Translation:
"I think that enough is enough.") I am 60 years old, I am not going to work much more. Pink was an important part of my life, I had a beautiful moment, but ended. ("For me is much easier to work alone."
)
Of course there is now, reasons stronger to prevent Pink again, already you can not without Rick.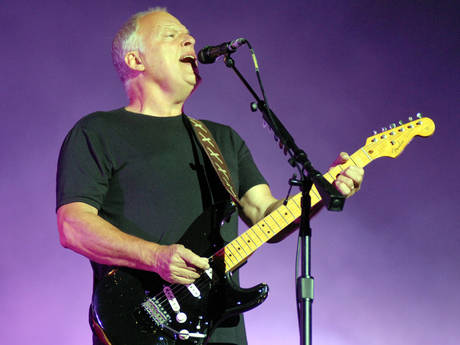 />
In March 2006 they released
On Island
, which has collaborations with Robert Wyatt, Jools Holland, Georgie Fame, David Crosby, Graham Nash, Richard Wright, Bob Klose and Guy Pratt. During the tour were recorded the DVD
Remember That Night
and the disk live
Live in Gda?sk
(the last presentation of the tour).
Tracklist
"Castellorizon" () – 3: 54
"On an Island" (/Samson) - 6: 47
"The Blue" (/Samson) – 5: 26
"Take a Breath" (/Samson) - 5: 46
"red Sky at Night" () – 2: 51
"This Heaven" (/Samson) - 4: 24
"Then I Close My Eyes" () – 5: 26
"Smile" (/Samson) – 4: 03
"A Pocketful of Stones" (/Samson) – 6: 17
/ > "Where We Start" () – 6: 45
Watch the DVD
Remember That Night
complete:
link:
Besides being a genius composing and guitarist, knows to play other instruments such as the bass, keyboards, synthesizers, banjo, harmonica, saxophone and drums.
/>
I hope that les has been interesting and I liked
Took me quite some time writing all and upload , read